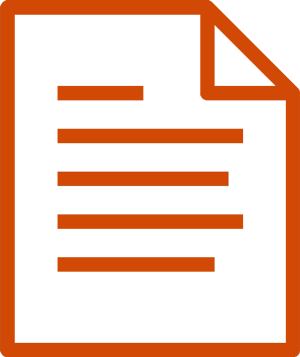 Terms and conditions of use
Legal notices: the managers of this website www.mobility-with-disabilities.org are:
Website Publisher: International eXchange Erasmus Student Network France (hereinafter ESN France)
SIRET number 501 870 737 00035
Editorial manager: Louise Chancelier, 76 bis rue de Rennes 75006 Paris, phone number: 0973871786
email: contact@ixesn.fr, website www.esnfrance.org
Hosting website: OVH
Development: Maxence Torillioux, 59 Rue Bernard Palissy 77210 Avon
Website https://www.malt.fr/profile/maxencetorillioux
Webdesign: Edouard Marchal, Le Moulin de Saint-Jean, 41160 Saint-Jean-Froidmentel
Website : http://edwarden.fr/
1. Topic
ESN France – the administration of International Mobility with Disabilities (hereinafter referred to as "IMD") has developed a website, at the address www.mobility-with-disabilities.org (hereinafter referred to as "Website"). The purpose of these terms is to govern access to the website and its terms of use. Please read carefully the various terms and conditions of use of this website before browsing its pages. By connecting to this website, you unreservedly accept these terms of use. Please understand that IMD is not part of any agreement, contract or contractual relationship, of any kind whatsoever, concluded between user members. By clicking on "Subscribe to the newsletter", you acknowledge that you have read and accepted all of these terms of use.
2. General
ESN France – the administration of IMD ("ESN France", "Mobility with Disabilities", "we", "our"), acting as data manager, undertakes to protect and respect the privacy of users of this website.
The purpose of this notice is to inform of our practices regarding the collection, use and disclosure of information that users can provide via the platform. This privacy notice (together with our terms and conditions, all other documents referenced therein and our Cookie Notice) sets forth the basis on which all personal data that we collect from users or that have been provided to us by them will be processed by us. Please read the following carefully to understand our practices regarding personal data and how we will treat them.
3. Terms of use
This website (www.mobility-with-disabilities.org) is offered in different web languages for better comfort of use and more pleasant graphics, we recommend using modern browsers such as Safari, Firefox, Google Chrome etc. ESN France implements all the means at its disposal to ensure reliable information and a reliable update of its websites. However, errors or omissions may occur. The user must therefore ensure the accuracy of the information and report any changes to the website that he or she deems useful. ESN France is in no way responsible for the use made of this information, and for any direct or indirect damage that may result from it.
All of the company's activities and its information are presented on our website www.mobility-with-disabilities.org . ESN France strives to provide as accurate information as possible on the website. The information on the website is not exhaustive and the photos are not contractual. They are given subject to changes having been made since being published. In addition, all the information on the website is given as an indication, and is likely to change or evolve without notice.
4. Financial conditions
Access to the website and its functions is free.
5. Commitment of all website users
You acknowledge that you are solely responsible for compliance with all laws, regulations and obligations applicable to the use of the website. In addition, as a member, you agree to maintain a respectful attitude towards other users with whom you may be in contact. In addition, you agree:
not to use the website for professional, commercial or profit-making purposes
not to send false, misleading, malicious or fraudulent information to IMD or other users
not to speak or behave or publish content on the website of a defamatory, abusive, obscene, pornographic, vulgar, offensive, aggressive, inappropriate, violent, threatening, racist or xenophobic nature, or with sexual overtones, inciting violence, discrimination or hatred, encouraging activities or the use of illegal substances, or more generally contrary to the objectives of the website, likely to violate the rights of IMD or a third party or contrary to morals
not to infringe IMD's rights and image, in particular its intellectual property rights
not to open more than one account on the Forum or not to open an account in the name of a third party
not to contact a member, or a user, for a purpose other than as defined by the terms of the website
to comply with these terms and conditions and the privacy policy
to fill in your personal data
to contact the website manager if you have a problem with another member and / or on the website
6. Personal data
6.1. Communication of users' personal data
In general, you are not required to provide us with your personal data when you visit this website. However, there are certain exceptions to this principle. Indeed, for certain services offered by our website, you may be required to provide us with certain data such as: your name, your position, the name of your company, your email address. This is the case when you fill in the form offered to you online, in the "newsletter" and "forum" sections.
In any case, you can refuse to provide your personal data. In this case, you will not be able to use the website's services, in particular that to request information on our company, or to receive newsletters or participate in exchanges on the forum.
6.2. Collection of personal data
Finally, we may automatically collect certain information about you when you simply browse our website, including: information about the use of our website, such as the areas you visit and the services you access, your IP address, type of browser and access time. Such information is used exclusively for internal statistical purposes, in order to improve the quality of the services offered to you. The databases are protected by the provisions of the Law of 1 July 1998 transposing Directive 96/9/EC of 11 March 1996 on the legal protection of databases. In addition, the data thus collected is anonymized.
6.3. Rights regarding the respect of users' personal data
Since the enactment of the General Data Protection Regulation (GDPR): You have the right to receive a copy of your personal data in our possession. You can request the deletion of personal data or the correction of inaccurate personal data (right of deletion and rectification). Please note that we may retain certain information in accordance with the law or when we have a legal basis to do so (for example, our legitimate interest in the security of this website for other users). You have the right at any time to object 1. to the processing of your personal data for direct marketing purposes, or 2. to the processing of your personal data for other purposes on grounds relating to your particular situation (right to object to processing). Please note that in the latter case, this right only applies if the processing of your personal data is based on our legitimate interest. You have the right to restrict the processing of your personal data. Please note that this only applies if 1. you have contested the accuracy of your personal data and we verify the accuracy of such data, 2. you have exercised your right to object and we continue to examine, as provided for by applicable law, whether our legitimate grounds for processing your personal data in this case take precedence over your interests, rights and freedoms; or 3. your personal data has been processed unlawfully by us, but you either object to its deletion or wish us to keep your personal data in order to constitute, exercise or defend a legal remedy. You have the right to receive and / or have us transfer to another data manager personal data about you which you have provided to us and which we process for the performance of our contract or because you have given your prior consent, in a structured, commonly used and machine-readable format (right to data portability). To exercise your rights, please contact the Group Data Protection Officer. You also have the right to lodge a complaint with the competent data protection supervisory authority or to take legal action if you believe your rights have been violated.
6.4. Contractual limitations on data
The information on this website is as accurate as possible and the website is updated at different times of the year, but may contain inaccuracies or omissions. If you notice a gap, error or what appears to be a malfunction, please report it by email to contact@mobility-with-disabilities.org describing the problem as precisely as possible (problematic page, type of computer and browser used, etc.). All downloaded content is done at the user's own risk and under his sole responsibility. Consequently, cannot be held responsible for any damage suffered by the user's computer or any loss of data resulting from downloading. In addition, the user of the website agrees to access the website using recent, virus-free equipment and with an up-to-date latest-generation browser. ESN France cannot be held responsible for the hypertext links set up within the framework of this website to other resources on the Internet.
7. Intellectual properties
All content present on the website www.mobility-with-disabilities.org, including without limitation, the graphics, images, texts, videos, animations, sounds, logos, gifs and icons as well as their formatting are the exclusive property of the company with the exception of brands, logos or content belonging to other partner companies or authors. Any reproduction, distribution, modification, adaptation, retransmission or publication, even partial, of these various elements is strictly prohibited without the express written consent of ESN France. This representation or reproduction, by any process whatsoever, constitutes an infringement punishable by articles L.335-2 et seq. of the Intellectual Property Code. Failure to comply with this prohibition constitutes an infringement that may engage the civil and criminal liability of the infringer. In addition, the owners of the copied content may take legal action against you.
8. Hypertext links
The website provides links to other websites or other resources available on the Internet. ESN France cannot be held liable for any damage of any kind whatsoever resulting from the content of these external websites or sources, and in particular the information, products or services they offer, or any use that may be made of these elements. The risks associated with such use are fully incumbent on the Internet user, who must comply with their terms of use. Users, subscribers and visitors to websites cannot set up a hyperlink to this website without the express prior authorization of ESN France. In the event that a user or visitor wishes to set up a hyperlink to one of ESN France's websites, it shall be his or her responsibility to send an email accessible on the website in order to formulate his or her request for a hyperlink to be set up. ESN France reserves the right to accept or refuse a hyperlink without having to justify its decision.
9. Cookies
The www.mobility-with-disabilities.org website may ask you to accept cookies for statistical and display purposes. A cookie is information placed on your hard drive by the server of the website you are visiting. It contains several data which are stored on your computer in a simple text file that a server accesses to read and record information. Certain parts of this website cannot be functional without the acceptance of cookies.
For more information, please read our Cookies notice.
10. Litigation
These present terms and conditions of the www.mobility-with-disabilities.org website are governed by French law and any dispute or litigation that may arise from the interpretation or execution of these will be subject to the exclusive jurisdiction of the courts on which depends the company's head office. The reference language for the settlement of any disputes is French.
Contact us
If you want to share your views on our privacy practices at any time, please use one of the following means:
– by email to our data protection officer: contact@mobility-with-disabilities.org–
or by letter to ESN France
Mobility with Disabilities administration
Data Protection Officer
76 bis rue de Rennes 75006 Paris (France).