Discover the testimony of Hanane ZARROUKI who tells us about an improbable experience she had in the transport and streets of New York City and how she managed to get out of it with pragmatism and humour !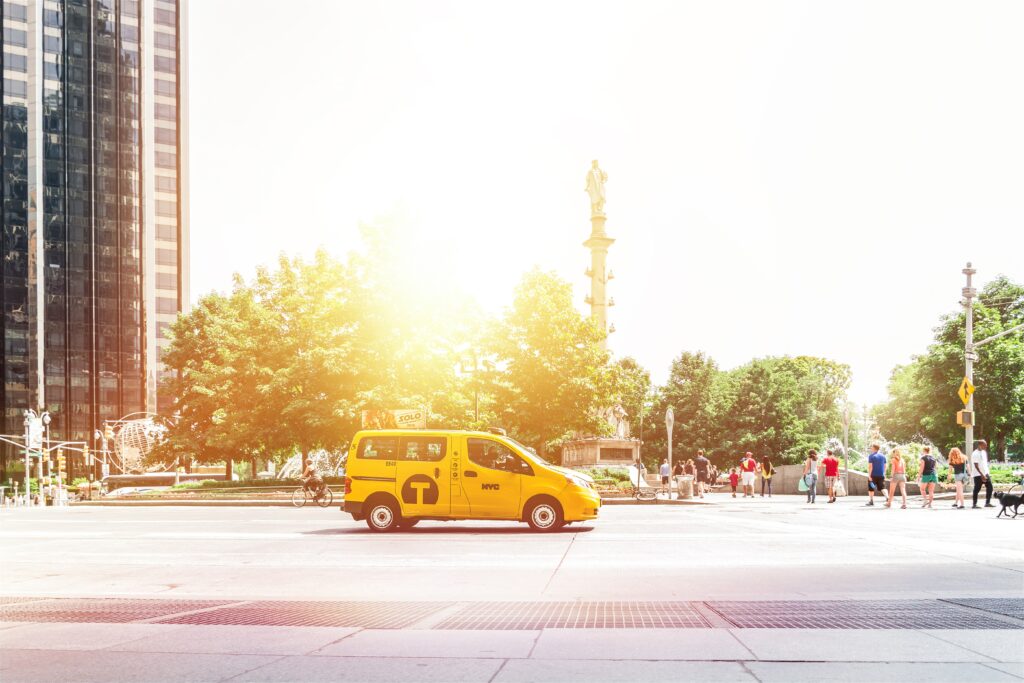 My experience dates back to 2016. I was in New York, accompanied by my sister Yasmina, on a private trip. It was a September evening and we were to meet a group of friends in Brooklyn. I ordered a taxi suitable for wheelchair users. The taxi company did not understand this. When we arrived at our hotel, Jack, the driver, was sincerely embarrassed. It did not have the facilities to handle such equipment, but had a back-up plan. In order to secure my wheelchair to the vehicle, he used the seat belts and coupled them together, leaving only two for the passengers.
The ride was successful and even had a few surprises in store for me. My wheelchair was on a rollercoaster with every bump and ditch encounter. Anyway, the three passengers had a great time and sang at the top of their lungs to Alicia Keys's songs. Jack was friendly and funny.
As we reached the Brooklyn Bridge, one of the seat belts snapped and my chair tipped backwards. My head was touching the floor of the vehicle and my legs had fallen to my chest. It didn't hurt, I laughed thinking I had just done an improbable stunt on that famous New York bridge. Yasmina and Jack rushed to get me out of this very delicate situation. We waited on the bridge for 15 minutes. There were no taxis available. Vehicles stopped to offer us help, but they could not accommodate my wheelchair. The view of Manhattan was magnificent.
Yasmina was frightened while I was looking forward to riding on the Brooklyn Bridge!
Suddenly, Jack pulled a large, solid steel platform on wheels out of his vehicle. He then explained that I could ride on it with my sister and that he would connect the platform to the vehicle with a rope and seat belts. Yasmina was frightened while I was looking forward to riding on the Brooklyn Bridge! So we slowly made our way across the bridge to Brooklyn, Jack manoeuvring, my sister holding my shoulders, both of us outside on the platform attached to the vehicle. It was magical.
The expedition ended in this way. The streets were carefully navigated to the great astonishment of passers-by, the scene provoking laughter or expressions of concern to the point of wanting to "come to our aid". Everything was a pretext for jokes between the three of us.
We were able to meet our friends at the Scalini Fedeli restaurant and invited Jack to dinner. The evening lived up to our expectations. Jack left us with a promise to take us on a tour of New York the next day. Thanks to him, we were able to travel to Boston, Philadelphia, Niagara Falls and Canada to do some shopping. This time the vehicle was well suited for a great trip.
With Jack, friendship is exchanged every weekend on Facebook!
The United States is at the forefront of accessibility and transport for PRMs in all states.
This does not eliminate the daily hassles and unusual adventures, but we must know how to overcome them to satisfy our desire to conquer!