It is not difficult to recommend places you should see in some country. Yet, it is difficult to say with certainty whether they are accessible, at least in Croatia.
So, let us start with the easier part. If you asked me about 10 places you should see in Croatia, I would list the following:
1. National park "Plitvička jezera" – The first national park in Croatia. Although Plitvice Lakes National Park is covered mostly with in forests, tourists are more attracted to 16 lakes ("jezera"), which you can experience at a safe distance from the hiking trail.
source: click here.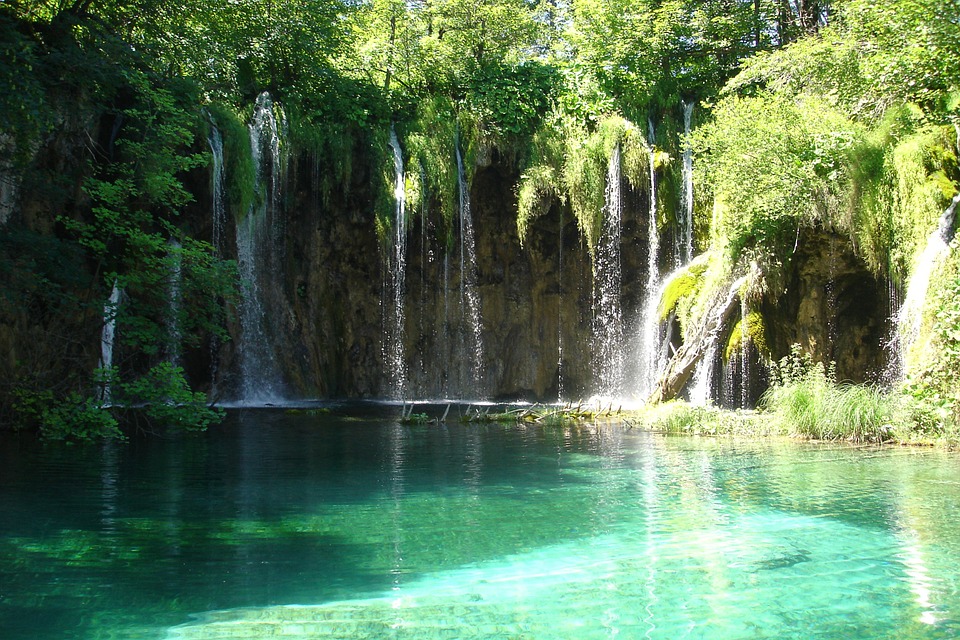 2. Dubrovnik Walls – Originally built for defense purposes, Dubrovnik Walls are protected by towers from all four sides of the world. Stone walls are 1940 m long, up to 25 m high, 4–6 m thick towards the mainland, and 1.5–3 m towards the sea. Dubrovnik walls were built from 13th till 17th century.
source: click here.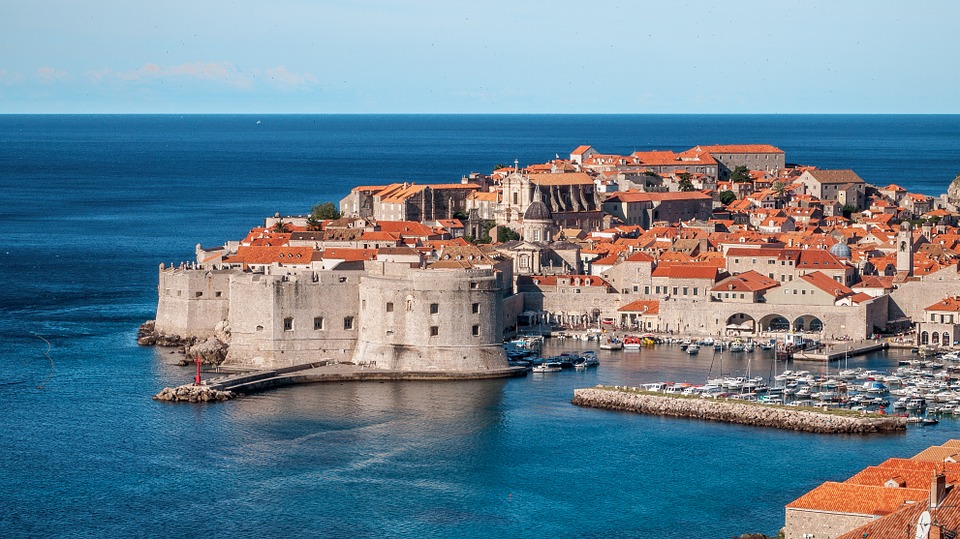 3. Amphitheater in Pula – Pula's Arena was built in the first century, during the reign of Emperor Vespasian, at the same time as the Colosseum in Rome. It has elliptic shape with a main axis 130 meters long and a shorter axis 100 meters. In the middle there is a flat space – an arena for fights. Spectators sat on stone steps or stood in a gallery. Today it is used for summer events and receives about 5 thousand spectators.
source: click here.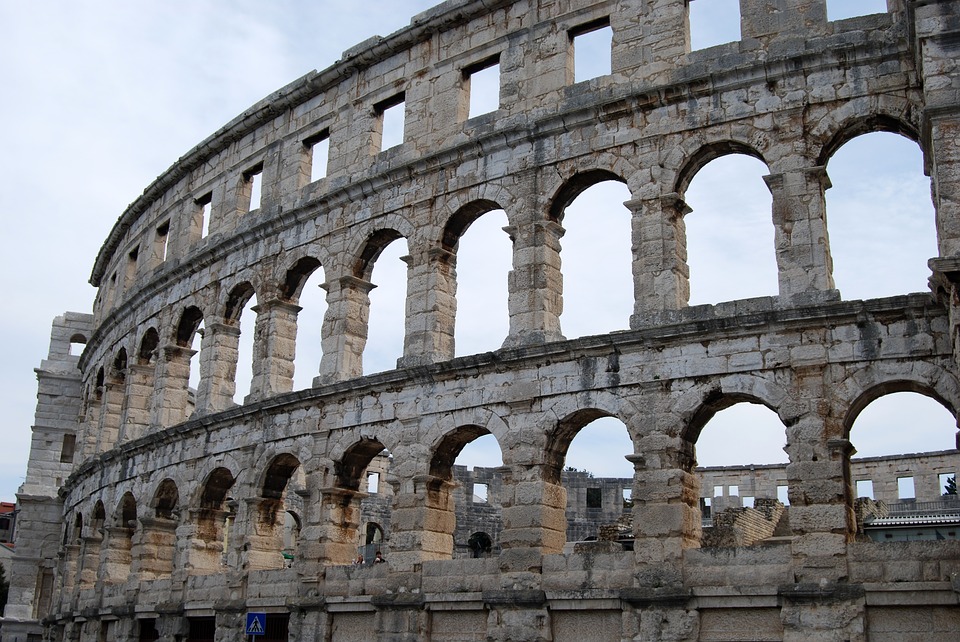 4. Trakošćan Castle in Varaždin County – Trakošćan was built at the end of the 13th century in the defense system of northwestern Croatia as a small observation post to monitor the road from Ptuj to the Bednjan valley. The toponym Trakošćan was first mentioned in the documents written in 1334.
source: click here.
5. Diocletian's Palace in Split – Diocletian's Palace is the ancient palace of Emperor Diocletian in Split. It was built around 300 AD by the Roman emperor Diocletian. He resided in it after his accession to the throne until his death.
source: click here.
6. Dražen Petrović Museum Memorial Center in Zagreb – a museum dedicated to the basketball genius Dražen Petrović. Petrović played in NBA in 1990s and won silver Olympic medal as a member of Croatian national team in 1992 in Barcelona. Museum offers an overview of Petrović's life and sports career to visitors. The museum was opened in June 2006.
source: click here.
7. Technical Museum Nikola Tesla in Zagreb – the museum collects, protects and presents tangible and intangible technical heritage. In the museum you can learn many details from Tesla's life, but also see some inventions and demonstrations of experiments that were conducted by Nikola Tesla. The museum was founded in 1954.
source: click here.
8. Sea organ and Greeting to the Sun in Zadar – An artistic musical object and an experimental musical instrument that creates wonderful sounds and melodies with the power of rocking sea waves. The sea organ looks like a series of wide stairs leading to the sea. The resonant chamber system produces melodies that calm and excite visitors at the same time. Sun Salutation consists of 300 multi-layered glass solar panels, which absorb solar energy during the day, and after sunset create a spectacular light show by the sea. Both installations were designed by the architect Nikola Bašić.
source: click here.
9. Žnjan Beach in Split – There is a double ramp and an elevator for people with disabilities to enter the sea on the beautiful beach Žnjan in Split. In the parking lot there are 10 places reserved for people with disabilities, and the parking lot is connected to the beach by an access path. The beach is also equipped with umbrellas, special wheelchairs for entering the sea, accessible toilets, showers and changing rooms. There is also a lifeguard service on the beach.
source: click here.
10. Ilok vineyards – Ilok cellars continue the millennial tradition of growing vines and wines of high quality assortment from the vineyards of the western slopes of Fruška gora. The town of Ilok and its surroundings are also full of family farms with the production of local wines. When we add local Slavonian cuisine to all this, you will enjoy the oenological and gastronomic offer.
source: click here.
Let us move on now to the hard part, accessibility.
The process of making cultural sights accessible in Croatia is very slow, due to strict regulations on the preservation of cultural heritage.
Some of these regulations prohibit changes to the extent that it becomes impossible to ensure accessibility for people with disabilities to some places. Furthermore, the perception of whether and to what extent something is accessible largely depends on the type and severity of the individual's disability.
As a person who walks with two four-legged sticks, I can say that, from my point of view, Plitvice Lakes and Dubrovnik Walls are partially accessible.
Plitvice Lakes have a hiking trail that is wide enough, but humpy at some points. There are not many opportunities to sit and rest, so the trail is quite demanding. Dubrovnik Walls are a different story: there are over a thousand stairs, which are steep, as well as paths in between. But the positive thing is that along the way you can find many places to sit and rest, and the steeper stairs also have a handrail on one side.
When researching what to see in Croatia and how accessible the places are, you will probably be surprised by the fact that it is much easier to get information on the accessibility of tourist facilities (like hotels) than to get data on the accessibility of a particular cultural sight or natural beauty. As for cultural sights, most data exist for those in Zagreb, on the service Pristupačni Zagreb which offers detailed information which is unfortunately, not always updated.
But without any doubt, the memories of the accessibility challenge you have encountered will gradually fade in the shade of the numerous beautiful memories you will take with you from Croatia. The only impression that stays strong is: "Croatia – full of life".
written by: Ivona Šeparović