Our project has reached its finish line !
After a 2,5 years journey, the International Mobility with Disabilities european project is coming to an end, and its consortium partners would like to present its achievements
on the 21st of May, during an online event, at 2:30pm (CET),
until 5:30pm.
Through its studies, pedagogical tools and its online platform, the six partners of the project have reached their objectives of improving the accessibility of information and training tools toward youth with disabilities and youth workers, so that international mobility can truly be inclusive of all needs and profiles.
ESN France, Udruga Zamisli, Droit au Savoir, SV Bildungswerk, JugendInfo and AHEAD would like to tell you about their experience, and introduce you to the tools they created together, while exchanging with you about your own journey through accessibility and international mobility.
You will find the programme below.
To register to the event and receive all the information about it, please click here (the registration form can be read through screen readers).

We will send you the link to the online event, and further information.
Looking forward to sharing our experiences with you,
The IMD partners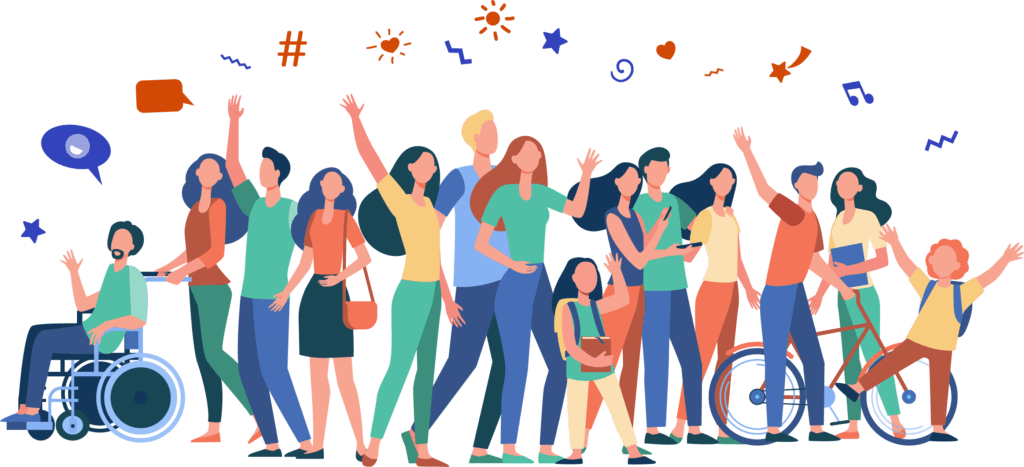 Programme
(the schedule might change slightly depending on the needs you will communicate when registering, it will not affect the overall duration of the event)
2:30pm – Welcoming participants and introducing the event
2:50pm – Presenting the project and its partners
3:05pm – Meeting you !
Coffee break – 15 minutes
3:35pm – Going abroad with a disability ? Their testimony and your experience !
4:10pm – Our study and observations about the barriers that remain about international mobilities for youth with disabilities – Your opinions
Coffee break – 15 minutes
4:40pm – Our study and observations about the welcoming and supporting practices of youth structures when young people with disabilities arrive in a new country – Your opinions
5:00pm – The platform, how it works, the information you can find, and the ways to contribute !
5:30pm – End of the event
We look forward to seeing you there !