As a person with cerebral palsy who uses two four-legged sticks as walking aids, I am used to the fact that traveling demands strategic holiday planning which requires extra informing about accessibility. That's one of the reasons people with disabilities usually spend their holidays at home.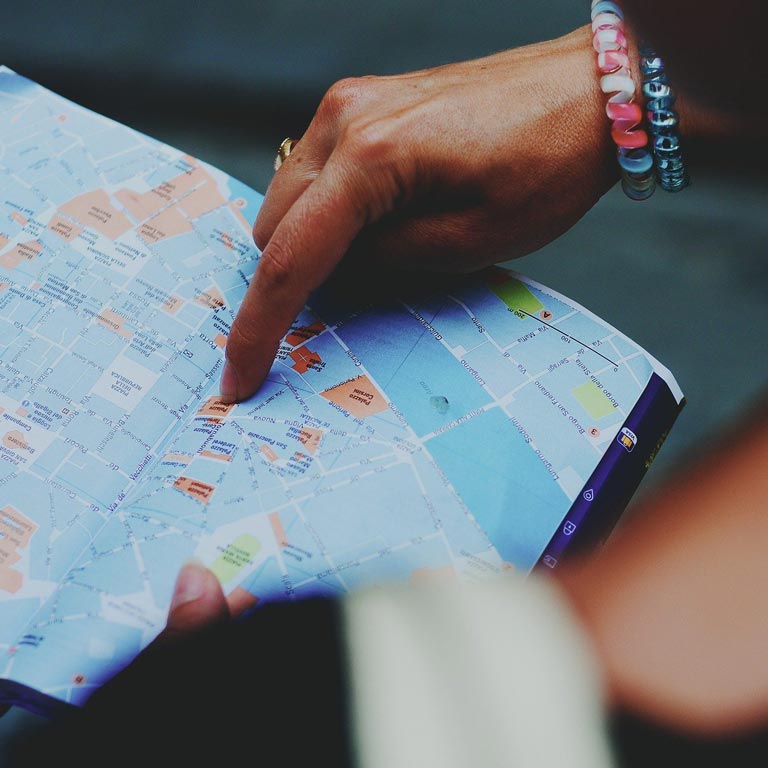 It is time and energy consuming to plan numerous travel breaks, due to specific ways of satisfying our physiological and other needs.
We have similar doubts about accessibility when it comes to a longer stay in an unfamiliar space. As I describe them, keep in mind that some of them only apply to people who use wheelchairs, others only to people who use sticks to move, and the third applies to both groups of people with disabilities. What they all have in common is that it takes some time to get used to the new space. Precisely because of this, people with disabilities spend their holidays somehow differently than others.
A summer tourist trip itself requires going out of the comfort safe zone, especially this year. Whether you are a person with disability, a close person who provides assistance, or a person without disability, summer trips this year require taking care of certain epidemiological measures, both in the country you come to and the country you come from. Although planned as a relaxing holiday, a pleasant tourist trip can therefore become very stressful, especially for people with disabilities.
Namely, it will be difficult to obey social distancing while you need technical assistance from another person. The person who gives you a hand and helps you overcome the steps, approaches you closer than the recommended distances (1.5m outdoors and 2m indoors), whereby both persons will potentially risk their own health. In addition, people with disabilities are included in the risk group for Covid-19, and the anxiety of those closest to the person with disability about their health is often more intense than one that people with disabilities feel for themselves. That is why it is often awkward to ask for or to offer any assistance.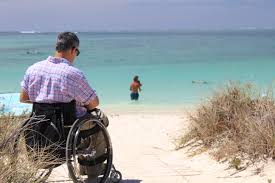 This 2020 is undoubtedly not the most favorable year for summer tourist trips, but a short vacation in an unfamiliar place is a challenge that every person with disability should accept at least once in their life.
To stay more days in an apartment, people with disabilities need to be informed about the number of stairs at the entrance, the layout of the rooms, the width between the walls and about the bathroom equipment.
Of course, these are very generally described segments, because every person with disability has their own way of getting around and performing daily activities.
When you first inquire about accommodation, it is a good idea to start with the following questions:
What is the access to the apartment and is there a staircase?
Is the apartment adapted for wheelchair access?
Does the bathroom have a shower?
How high is the step to enter the shower door frame?
Is there a chair in the shower and are there any side handles?
How high is the bed I will sleep on?
How hard is the bed mattress?
My experience, as a person with disability, tells me that the questions about environmental accessibility must be specific and that the information should be double checked in details. Once, when I wanted to book a room in a hotel, I asked if there were any stairs in the hotel. Although I got a negative answer, there were three stairs without handrails at the entrance. The staff had not even noticed those stairs!
For me, as a person who has difficulties in moving, it is also crucial that the bathroom has a shower cabinet with a handrail and that everything in the bathroom is close to each other. Completely opposite, a person in a wheelchair is much more comfortable if there is a lot of space in the bathroom between the sink, a toilet, and a shower cabinet. It is easier for a person in the wheelchair to move if the entire bathroom floor is at the same level, and a large drain hole buys water from the entire bathroom after showering.
Taking all this into consideration, you are probably not surprised that I feel much safer and more relaxed in my own home than in some place I have never been to.
I am convinced that many people with disabilities also feel uncomfortable even at the very thought of experiencing some of the above-mentioned challenges during their holidays. We can truly enjoy traveling and staying at a new destination only if we successfully anticipate most of the challenges that await us and provide at least some of the solutions needed to overcome those challenges in advance. However, it is impossible to predict everything, so unpleasant surprises are often an unavoidable part of a tourist experience.
In the case person with disability is going to a country where he/she doesn't know the language, facing all challenges will no doubt be much easier if he/she learns the specific vocabulary linked to the person's disability situation and needs, so that the person has the resources to ask for precise information and help during the holidays. Some of these terms are: "person with a disability", "sticks" (or any other aid you use), a custom-made toilet, "Can you help me?", "Do you know where the elevator is?", and so on. In addition, it is a good idea to have an ID card with you that shows that you are a person with a disability, so that you can show it at the beginning of the conversation to the person who does not understand any of the languages you speak.
If you, as a person with disability, want to actively use your time on vacation, for example for swimming, one of the most important preconditions is a realistic assessment of the physical abilities of the person with disability. It is preferable to include different persons in the assessment process, namely the person with disability herself/himself, a physiotherapist or some other person who provides physical training for that person with a disability, but also a few of her/his close people whom she/he often spends time with. Their different viewing angles will provide an objective picture of the real capabilities of the person with disability, in the sea or in the water. In this case, some information about accessibility are crucial, such as the distance between the apartment and the beach, the approach to the beach/sea/pool entrance. It can be especially helpful to call the organizers of the activity earlier and ask if they have had any experience with people with disabilities so far, and how it has worked for them. This call is not pleasant for any person with a disability, but it will save you a lot of time and misunderstandings.
The journey "for pleasure" often turns into a trauma, which is why we often, unfortunately, look forward to returning home. Therefore, people with disability rarely decide to travel for pleasure. But what when we finally dare to do it – travel "for pleasure"? One of my fears was often that I would have no one to ask for help or that someone would not want to help me.
Over time, I've learned that if I overcome these two fears and move on, someone will always show up at the right time in the right place. That person has and will most often be a person willing to help me if I only explain how.
Written by: Ivona Šeparović